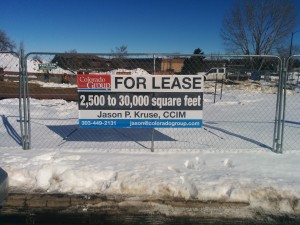 Having already read our last post, you are certainly already an expert on banners. In case you missed it, you can find it here: Link. In this article, we'll take a deeper dive into the world of banners.
Indoor banners
Tend to use a lighter weight material
No need for sewn hem
Webbing not necessary for strength, but might still be used to help keep the banner flat
Grommets still needed to mount the banner
Indoor banners tend to be for shorter term use.  Even with that in mind, they should last a long time (as long as they are only used inside).  There generally isn't any environmental factors that reduce the life of these banners.  Once hung, they should be usable as long as they are needed.  If, however, you take an indoor banner and install it outside, it will not last anywhere near as long.  The lower weight material will tend to break down faster in the wind and elements.  Not having webbing will further reduce the strength of the banner.  It is always best to use a heavier material (at least 13 oz), and get the hems sewn with webbing inside if you have any plans to utilize your banner outside.
Outdoor banners
Utilize a heavier material (at least 13 oz)
Have sewn hems
Contain webbing
May have reinforced corners
As you can see, outdoor banners are much beefier then their indoor relatives.  It is important to stress what the banner will be used for before putting in your banner order.  Give your friends at Front Range Vital Signs a call.  We'll step you through the whole process, and ensure you're getting exactly what you expect.