Being the owner of a sign company has given me lots of insight in dealing with customer supplied graphics.  Many customers believe that by providing you with a small jpg file of their logo, you should be able to create the design they desire.  To be honest, it may well be all we need to create a proof for the customer.  Printing that design at the size needed is another story.  Generally, there are 2 formats that we receive graphics in: raster and vector.  We'll get into these in more detail in a later post, but the basics are;
Raster files
JPG, BMP, GIF
Set number of pixels make up the image
Making the image bigger involves stretching the individual pixels which can make the graphics appear out of focus
Vector files
AI, EPS, PDF
Made up of mathematical formulas.
As you expand the image, you do not lose quality
Obviously, a vector image would be best, but that doesn't mean a raster file won't work.  The raster file just needs to be created at the size it will be printed, or at sufficiently enough resolution that it won't lose much definition if expanded to the size it will be printed at.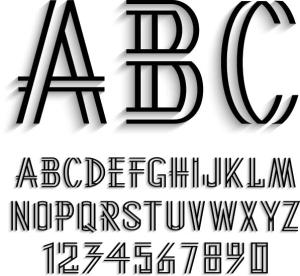 Another big issue with files that we receive from customers are the fonts. If you are using an obscure font, chances are we do not have that font on our system.  The best way to get around this is to outline the fonts.  The previous link shows how to do this in Adobe Illustrator.  This is a must if you must have "your" font used.  Otherwise, chances are you will end up with a close replication of the font you had chosen.
Take these hints into consideration when creating content for your sign company.  Otherwise, you'll be paying your sign company to recreate your content.